---
Categories starting with L
Items starting with L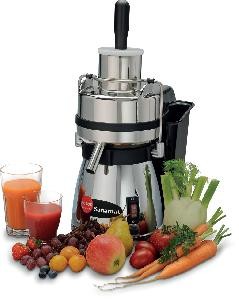 Great economic savings. Its enormous liquid extraction capacity allows to obtain the same amount of juice with less fruit and vegetables.
Made in Switzerland.
Very robust and powerful for constant and professional use.
Structure, centrifugal basket, grater disc and juice container recipient in stainless steel.
Safety lock that prevents start-ups when the lid is not perfectly positioned (closed).
The basket is very easy to disassemble for cleanin.
Expulsion continues of the flesh.
Circular compress to liquefy fruits and soft and round vegetables.
Optional pulp waste container.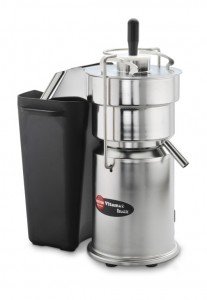 Great economic savings. Its enormous liquid extraction capacity allows to obtain the same amount of juice with less fruit and vegetables.
Made in Switzerland.
Very robust and powerful for constant and professional use.
Structure, centrifugal basket, grater disc and juice container recipient in stainless steel.
Safety lock that prevents start-ups when the lid is not perfectly positioned (closed).
The basket is very easy to disassemble for cleanin.
Expulsion continues of the flesh.
Circular compress to liquefy fruits and soft and round vegetables.
Optional pulp waste container