---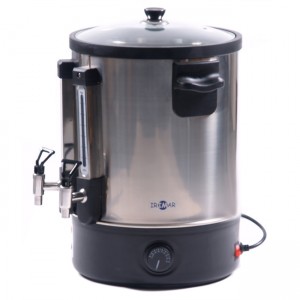 Water bath
Provided with two level faucets, one for water and the other for dispensing milk..
External and internal stainless steel drum.
Maximum milk capacity: 8 liters
Amount of water needed to perform the water bath: 8 liters.
Thermostat to adjust the temperature
Pilot indicators
Exterior mirror type finish.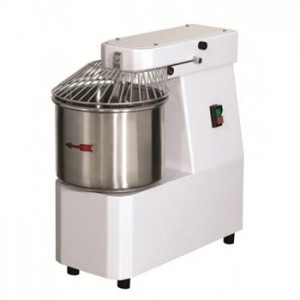 Specially designed for hard dough (pizza, bread, ...).
Including stainless steel safety guard and all electric safety components.
4 up to 8 mm thick chassis.
Scratch-resistant paint white finish.
Bowl, spiral tool, rod, safety guard and rest of the parts in contact with food made all in stainless steel.
Fixed bowl & head.
Including wheels on the bottom for an easy transport.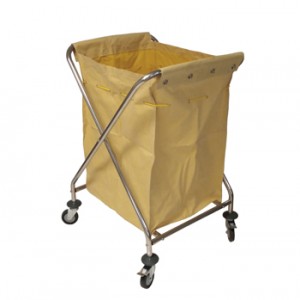 Easily removable canvas basket.
Folding estructure.
Made of AISI 201 stainless steel.
Round tube structure.
Provided with 4 pivoting wheels, 2 of them with brakes.
Protected structure with bumpers.
Dimensions: 770 x 730 x 1050 mm.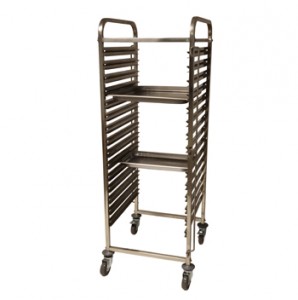 Tray trolley with guides to insert gastrononorm trays
Removable trolley.
They can transport trays GN1/1, GN1/2 and GN1/3.
All stainless steel AISI 201.
0,9 mm thickness tube & 0,8 mm thick sheet.
Equiped with 4 rubber and pivoting wheels (2 wheels with brakes).
Structure protected with 4 bumpers.
Safety closing system on both sides to avoid trays to fall during the movement..
Distance between guides: 80 mm.
Dimensions: 380 x 550 x 1735 mm.
Possibility to use different tipes of trays: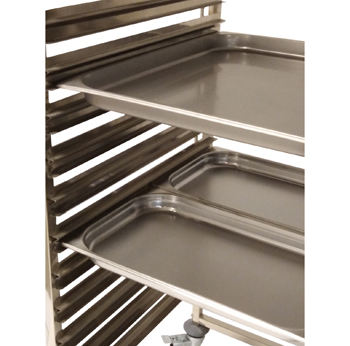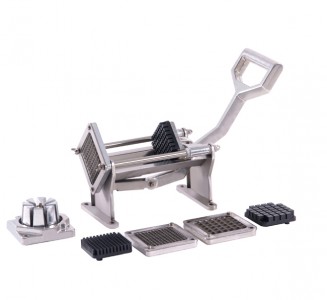 Manufactured in aluminium alloy and stainless steel.
Option: to fix to the wall or to a table.
Exchangeable cutting disck.
Possibility to cut French fries 7x7 mm, 9x9 mm, 14x14 mm thick.
Dimension: 181x352x450 mm.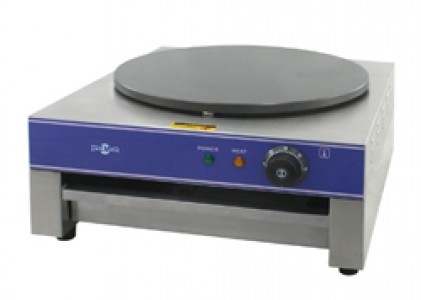 All made in stainless steel
Deposit to gather grease
Temperature range from 50º up to 300ºC
Safety thermostat included
Timer and grilles
On/off and heated indication light
Plate Ø 40 cm.
A spatula is included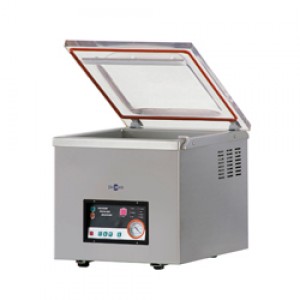 To vacuum solid or powder food; soft food, seeds, pharmaceutical products...
Easy to use: pressing the cover down, the cycle of vacuum packing is made automatically.
Temperature & sealing time adjustable, adapting with flexibility to different materials.
Several bag shapes and dimensions.
Equipped with safety earth connection protection and stop button to manage emergency situations.
The control panel on the front is digital.
Pump capacity: 20 m3.
Seal bar on the front.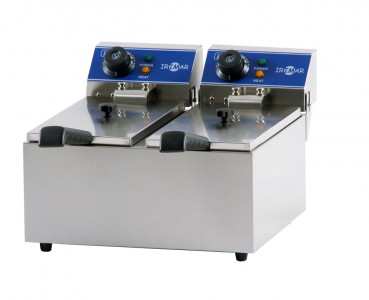 All made in stainless steel.
Upper lid, control panel and resistances are easily dismountable for easy cleaning.
Possibility to take the cube out.
Pressing the thermostat (190º C) the fryer starts working.
Handles to help the extraction of the container.
Microswitch and safety thermostat included (210 º C).
Restarting of the thermostat is made from outside.
Double container.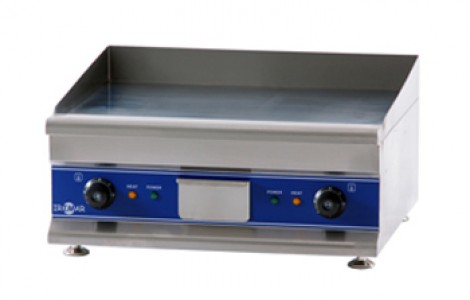 Body in stainless steel with antisplashing stainless steel border.
12 mm thickness stainless steel hard chrome finish plate.
Front deposit to gather grease.
Isolating thermic sheet for an efficient heat maintenance.
Specially designed resistance to assure a uniform heating of the plate.
Control of temperature by thermostat up to 300 ºC.
The security device of temperature limit avoid overheatings and has manual reset.
Flat plate.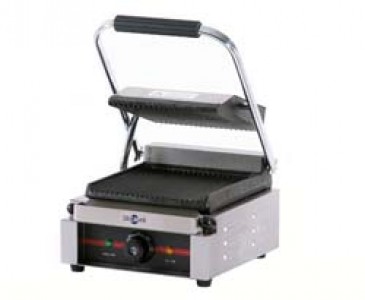 Body in stainless steel.
Cast iron upper & lower plates covered with special anti-sticking treatment.
Safety & temperature thermostats adjustable up to 300ºC.
On/off light.
Deposit to gather grease.
Lower and upper grooved plates.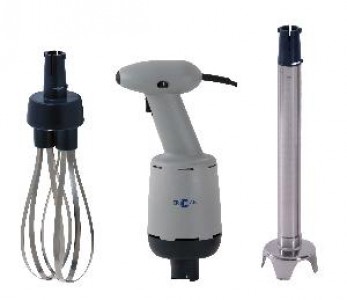 Variable speed.
Intelligent speed circuit.
Stainless steel coupling.
Ergonomic design to work with maximum comfort and ideal angle (patented exclusive model).
Fast and safe attachment coupling system (patented system).
Blade guard designed to simplify the extraction of the shaft and bearing bush (exclusive patented system).
Tube, shaft, blade guard, blade, bearings and bearing bush in stainless steel.
Dismountable attachments.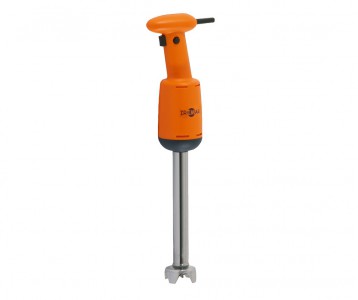 Safe and quick coupling of the attachment to the motor unit, with a double blocking by a manual 90º rotation of the attachment. (Exclusive patented system)
Transmission of the motor unit to the attachment by a male-female coupling, both in stainless steel.