---
GROOVED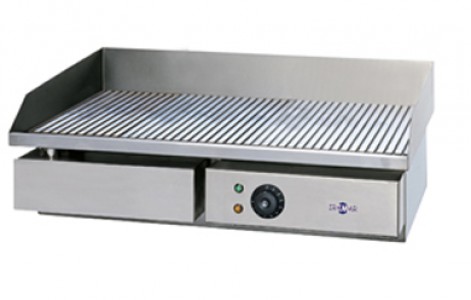 Laminated & rectified 8 mm thick grooved plate.
Designed for moderate use.
Body in stainless steel
Anti splashing border.
Large capacity front grease tank, removable and easy to clean
This model has an adjustable thermostat up to 300ºC.
Provided with a safety thermostat, it stops heating if the temperature exceeds 300ºC.
Switched on and warm-up indicator lights, to control at all the time if the machine is plugged into the network and if the heating elements are off or on.
It has non-slip rubber feet.