---
COOKERS SOUS VIDE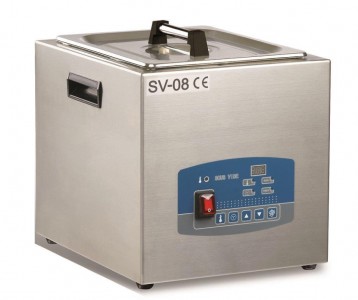 Cookers in bain marie (unstirred) at controlled temperature.

Used to cook products in vacuum bags.
Vaccum cooking preservs vitamins and nutrients better than traditional cooking.
It keeps the original smell and taste.
It minimizes the loss of moisture and weight and prevents hardening of the product.
The product needs less salt and grease.
Cooking time is longer but does not need supervision, it means cost savings.
Made of stainless steel AISI 304.
Equipped with tap for the emptying of water.
Includes lid.
Its 2 handles allow easy movement of the machine to the work table.
Equipped with non-slip rubber feet.